Welcome to CAIVD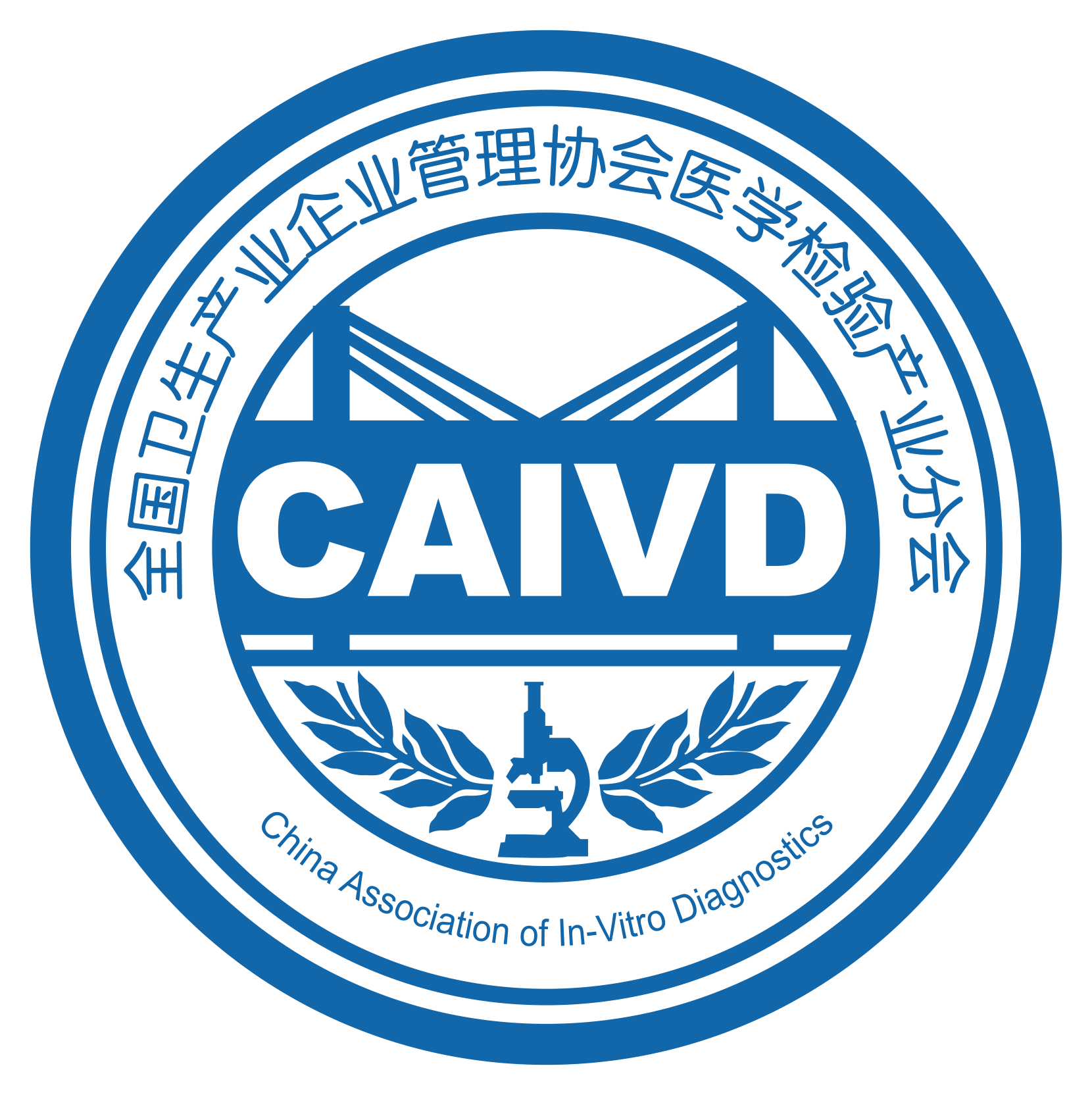 China Association of In-Vitro Diagnostics, National Association Health Industry Enterprise Management (hereafter referred to as CAIVD) is a branch of the National Association of Health Industry and Enterprise Management (NAHIEM). It is composed of research, development, production, sales, service and circulation institutions and individuals in related fields of clinical laboratory industry.
The purpose of CAIVD is to assist health administrative departments to formulate health industry policies, laws and regulations, and to assist state health departments and state drug regulatory department to inspect domestic medical industry management and service; to establishe the communication mechanism and channels with competent department of the government, actively protect the interests of the medical laboratory industry; to contact with experts and entrepreneurs, collect relevant scientific payoffs and set up industry image as well as promote the information exchanges. Publicize relevant national laws and regulations, organize the whole industry to operate in accordance with laws and regulations.To organize the exchange of advanced experience in production, supply, marketing and transformation of enterprises of medical laboratory industry, recommend and introduce advanced and high quality clinical laboratory products. To assist health industry business to deal with legal affairs during operation process and provides legal advices, assistance and services to member enterprises.
As an emerging technology industry, the development of the clinical laboratory industry keeps the pace with China's reform and opening up. It promotes the development of China clinical laboratory business as well as enhances and guarantees people's health.
As an internal publicity publication of CAIVD, IVD NEWS is a platform for the publicity and experience, technology and information exchange of the emerging industry. On this platform, the industry can fully demonstrate the style and essence of enterprises. The network platform of CAIVD: www.caivd.org (www.caivd.org•www.caclp.org) and WeChat subscription account ¡°CAIVD¡±. It is an influential Internet platform for the clinical laboratory industry in China. With its plentiful, fast, comprehensive and in-depth publicity of IVD news and laws and regulations, it has created a vibrant and promising Internet sky for colleagues in China's clinical laboratory industry.
The publication and distribution of China IVD Industry Annual Report and China IVD Industry Development Yearbook has filled the blank of the industry; the implementation of "the leading persons in China IVD industry" selection activity plays an important role in commending individuals who carry forward advanced motivation; ¡°China IVD Industry Development Congress¡± (formerly Bode Forum of In-Vitro Diagnostics) has played an important role in promoting the development of IVD industry; ¡°Enlightening Lab Med-IVD Youth Entrepreneur Forum¡± provides a broad communication platform for young entrepreneurs and product transformation. Changbaishan IVD Forum plays a positive role in the production, study, research, transformation and talent training of IVD industry.
With the development of clinical laboratory industry and the enhancement of external communication, IVD, the emerging high-tech industrial group, urgently needs a "salon" and a "home", and CAIVD is a social group established under the requirements of this new situation. Our purpose of¡± bridge, road monument and link¡± has never changed. Its establishment represents the interests of the development of the industry, represents the latest development in the industry, represents the advanced productivity of IVD industry, and is a "home" of IVD industry in China. We hope that our platform can play the role of industrial exchanges, development and progress and cooperation.
We sincerely hope that our "home" can have your participation and your support!
Chairman: Song Haibo
Secretary General: Zhu Yaoyi
Contact£º
Zhao Bing / Fei Xiaozhou
Tel: +86 21 52558220 / 52558221
Email: office@caivd.org
Address: Room2209, Cloud Nine Plaza, 1118 West Yan¡¯an Road, Shanghai, China 200052
Please pay attention to CAIVD WeChat public account to learn more news about IVD industry