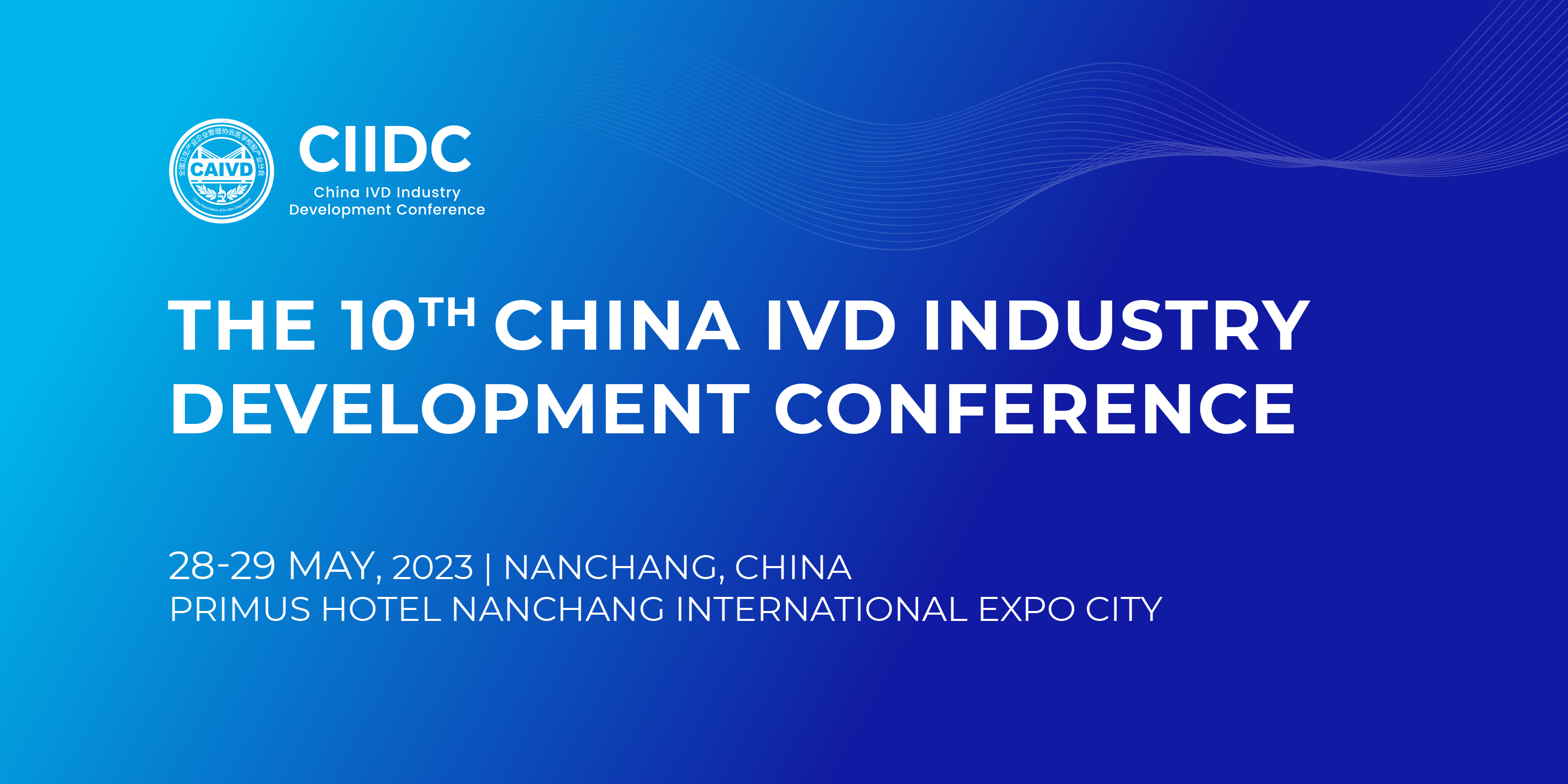 The 10th China IVD Industry Development Conference (CIIDC) is scheduled to be held at Primus Hotel Nanchang International Expo City from May 28 to 29 in 2023.
After ten years of rapid development, the Chinese in vitro diagnostic industry is about to enter a new stage of development. How to deal with the opportunities and challenges in the global market in the post-pandemic era, how to effectively build a healthy industry ecology and promote sustainable development of the industry in the international environment has become a new topic.
The conference will review the achievements of the Chinese in vitro diagnostic industry in the past decade and discuss future development trend and prospect together. Several professionals and elites who have made important contributions to the development of in vitro diagnostics industry will be invited to share their in-depth thoughts on topics such as technological innovation, medical reform, centralized procurement, international expansion, investment and financing, etc. onsite.
With the responsibility of promoting the development of the IVD industry, CIIDC is committed to jointly building an open, integrated and cooperative platform with industrial professionals together. We kindly welcome your participation in jointly promoting the development and progress of the global IVD industry.
TIME (UTC+8)
➢ 16:30-18:00 | Sunday, 28 May 2023
Opening ceremony & The official release of China IVD Industry Annual Report in 2022
➢ 08:30-18:00 | Monday, 29 May 2023
Thematic report
LOCATION
Primus Hotel Nanchang International Expo City
No.1100 Shangrao Street
Nanchang City, China
CONCURRENT ACTIVITIES IN 2023
• The 20th China Association of Clinical Laboratory Practice Expo (CACLP)
• The 3rd China IVD Supply Chain Expo (CISCE)
• The 8th China Experimental Medicine Conference (CEMC)
• Enlightening Lab Med - the 6th IVD Youth Entrepreneur Forum (ELMY)
• The 5th China IVD Distribution Enterprise Forum (CIDEF)
• The 3rd China Key Raw Material & Parts Forum (CKRMPF)
ORGANIZATION STRACTURE
• Honorary chairman: Hualiang WANG, Haibo SONG
• Chairman: Xiaoke HAO, Guangtao YAN
• Executive chairman: Renqian ZHONG, Xiaoliang LUO, Lili CHEN, Yongbo SONG
ORGANIZER:

SUPPORTER:



Please follow https://www.caivd-org.cn/en/ for more details.